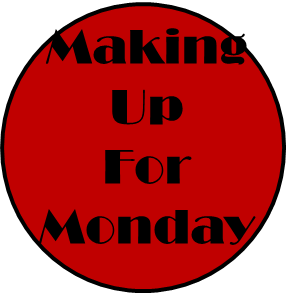 Hosted at An Avid Reader; A Wannabe Writer
There are SO MANY BOOKS TO CHOOOOOOOOSE!
Whenever I met new people I always end up leaving them standing in a daze with a whole heap of book titles in thir head like "oh have you read this? you totally should!" or "oh my goodness this book was AMAZING you HAVE to read it!" and often I'm recommending the same books over and over again. So here are 5 books which I recommend to EVERYONE.
1. If I Stay by Gayle Forman
It's my favorite books so if I know you and you can read, I've probably told you to read it. It is only with this book that I have broken my lending policy (there are only 2 people on my safe-lend list) and lent my copy to about 5 people, furthermore I have talked about 6 people into buying it and given it as a birthday present to a few people. I NEED PEOPLE TO READ THIS BOOK!
2. Percy Jackson and the Olympians by Rick Riordan
This has been mentioned many times. I have pushed many random parents in supermarkets into buying this book for there children.. as well as ushering a fair few lost 9 year-olds in the library into the Percy section.
3. The Mortal Instruments by Cassandra Clare
EVERYBODY NEEDS TO READ THESE! I love the series so much and when I started it I didn't know anybody else who had read them so I had to make people read them so that I would be able to discuss and theorize with, a strategy which has worked out well for me.
4. Fangirl by Rainbow Rowell
Fangirl has a special place in my heart and those of many other Fangirls because we can relate. It's nice to recognize that there are people out there who feel the way we do and are so passionate about books. Even if people call you "pathetic" because you cried so hard at that book or TV show or even if they think it's weird that we are more invested in a book than obsessing over how we look or going after boys, that's okay, in fact it's brilliant!
Even if these things are being said by people who are close to you who should really accept it, their opinions DON'T MATTER as long as you are happy. This is an automatic recommendation because it made me feel really accepted and I want to push other Fangirls toward that too (although tbh most of them have read it anyways).
5. Vampire Academy by Richelle Mead
This is one of the most underrated book series out there which makes me really upset because it's also one of the most awesome! People often pass it by because of the hideous covers so often it needs a personal "HOLY CRAP THIS BOOK IS FAB!" to get people to look past the cover and read the words, the beautiful, beautiful words!