Books I Read This Week
City of Lost Souls by Cassandra Clare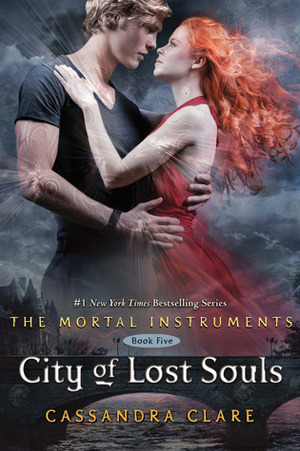 Read in preparation for City of Heavenly Fire!!!!
Added to my Shelf
I decided to give audiobooks a try this week so I checked three out from my library
Clockwork Prince by Cassandra Clare (Yes I've already read it but it's like a nice one to come back to)
Two Boys Kissing by David Levithan
A Monster Calls by Patrick Ness
because I am in the minority of booklovers who haven't read a book by either of these authors, so I'm getting on that.

For Review
Amity by Micol Ostow

The Diamond Thief by Sharon Gosling
Posts of the Week
On Tuesday, I listed my Top Ten Favourite Words, you know, the ones which just feel pleasant in my mouth. Wednesday brought forward my confession of my previous BarnesandNoblaphobia (I just made that a thing). Thursday was a fun day of 101 things which I LOVE! I had to post it in two parts because it was too much love for Blogger to handle in one (too many pictures). The love continued into Friday with my review of Dorothy Must Die which was just AMAZING!
Links I LOVED this week
Cram.com – I have exams soon and this website is amazing
What's happening in my life
I'm Loving:
listening to the Wicked soundtrack while I do homework and studying
The desktop picture I put together for my new laptop
Merlin (I just started)
I'm Stressing about:
My upcoming exams
Getting all of my posts done
Getting in the exercise I need for my Presidential Challenge
I'm In Despair because:
It was the Season Finale of my favourite TV show on Thursday and my favourite character who has been a part of the show since the beginning, has left and it's causing me actual pain.
When I get sad about other TV Shows I have a tendency to fall back down the Doctor Who rabbit hole, leading to whole days lost to rewatching episodes and getting even more upset than I was before until I'm walking around upset because I've just watched the whole of River Song and the Doctor's tragic story play out in one day and it hurts. (that happened last weekend, I'm trying to fight the urge.
I still have 9 days to wait until COHF
I'm Content because:
My bedroom is tidy(ish)
I don't have very much homework for a change
I have lots of post ideas